Here is a round-up of my top 10 favorite crochet & knitting tools.
Disclosure: Some of the links below are affiliate links. This means that, at zero cost to you, I will earn an affiliate commission if you click through the link and finalize a purchase.
1. Love2Knit Interchangeable Knitting Needle Set
Patterns call for different sized needles and/or cables, and this set includes everything I need to make anything I want. I use them for both circular and flat knitting. I prefer the plastic needles over metal or wood because they aren't as "clicky", the yarn glides over them, and I have no trouble taking them through airport security. I also have a set of these for Tunisian crochet.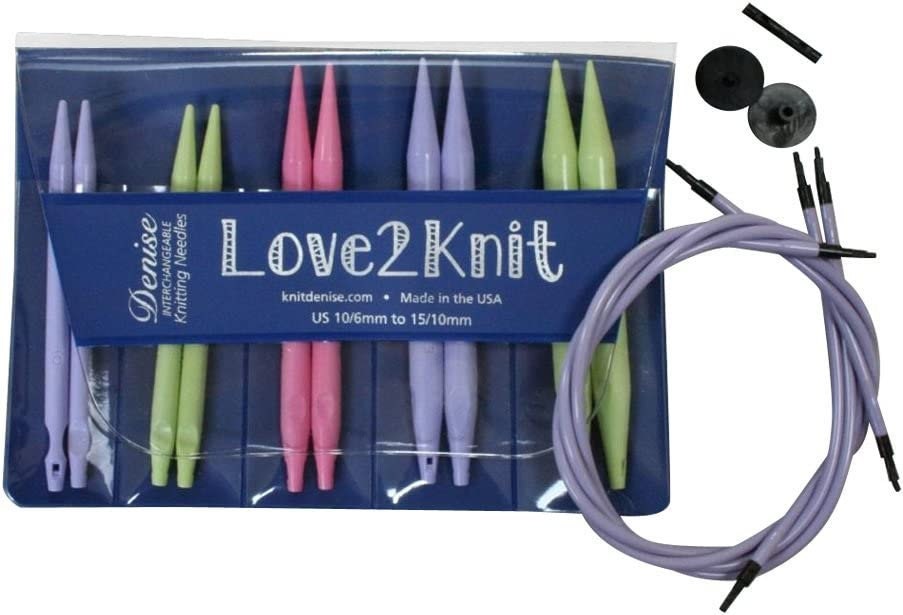 I'm picky about crochet hooks, and these are my fav. They are comfortable to hold, the tips are sturdy and glide through the yarn, and I like that the sizes are color-coded.
I got this organizer case for Christmas a few years ago. It's compact but holds so much. I can fit all of my knitting needles, crochet hooks, stitch markers, and tapestry needles inside.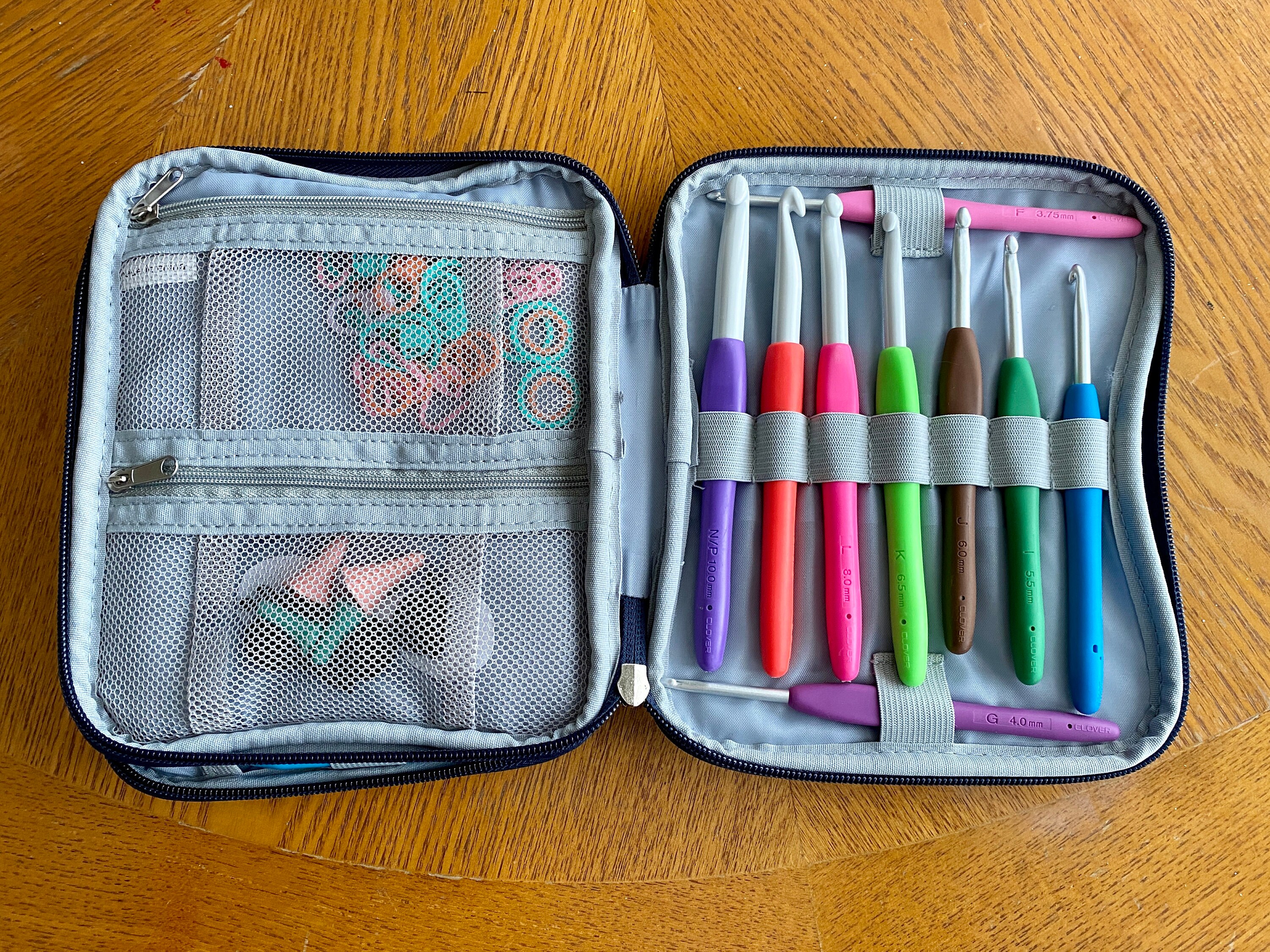 I've tried other brands of stitch markers but they keep getting brittle and eventually breaking when I open and close them. The Clover brand are my favs and have lasted a long time. I also use the ring version for knitting.
5. Yarn Bowl
I didn't think I needed a yarn bowl until I was gifted one by a coworker, and now I use it all the time. I put balls of yarn in it that I don't want rolling around as I work with them, but I also use it to contain miscellaneous small things like needles and stitch markers and tags. The bowl that I have is beautiful and made from ash wood. I've also got my eye on this adorable cat bowl!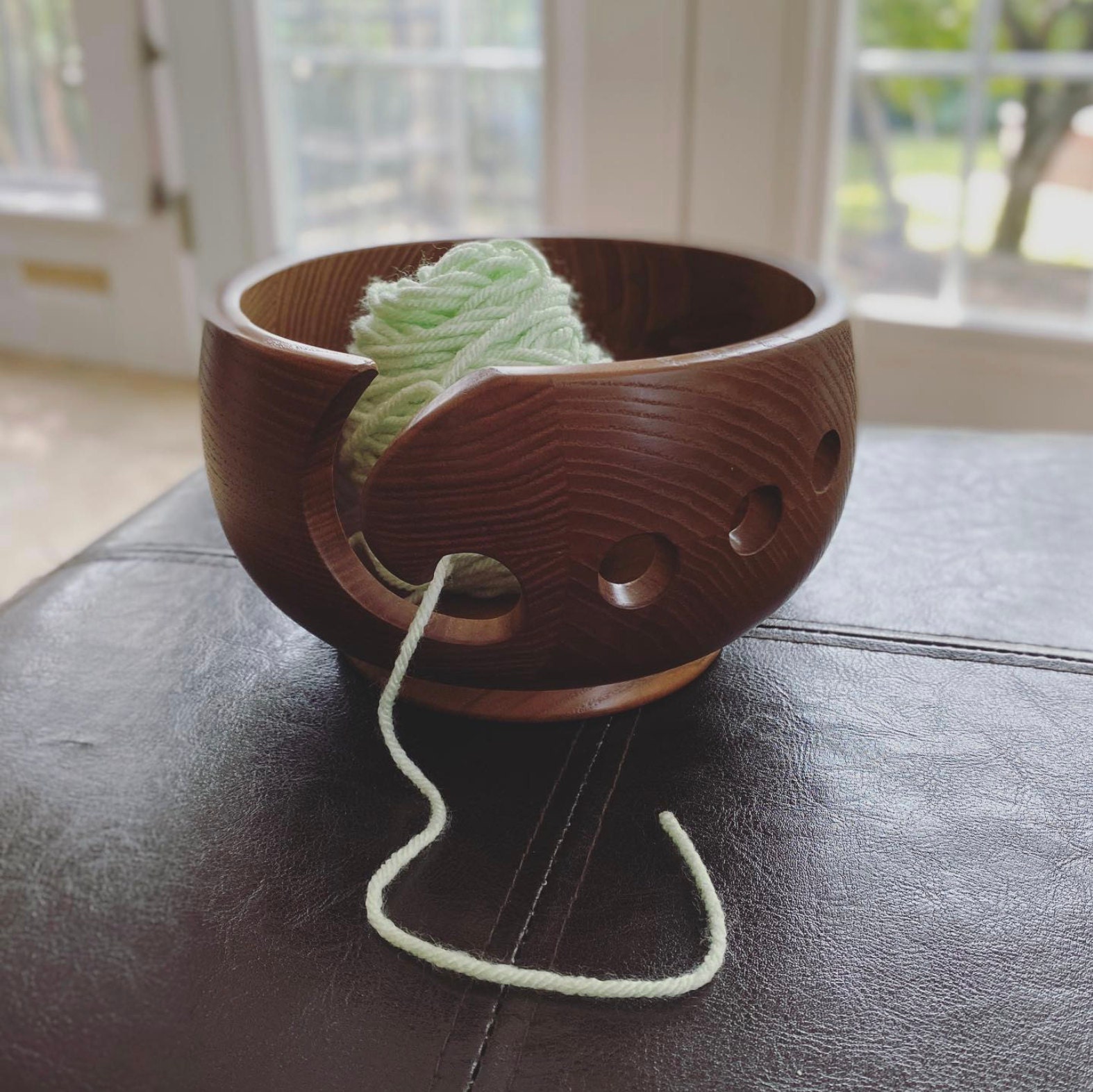 6. Yarn Winder
This is another item I didn't think I needed, but then I finally got one and it is life changing. I use it all the time to organize skeins of yarn that are partly used and starting to get tangly, or to wind the "fancy" yarn that comes in hanks.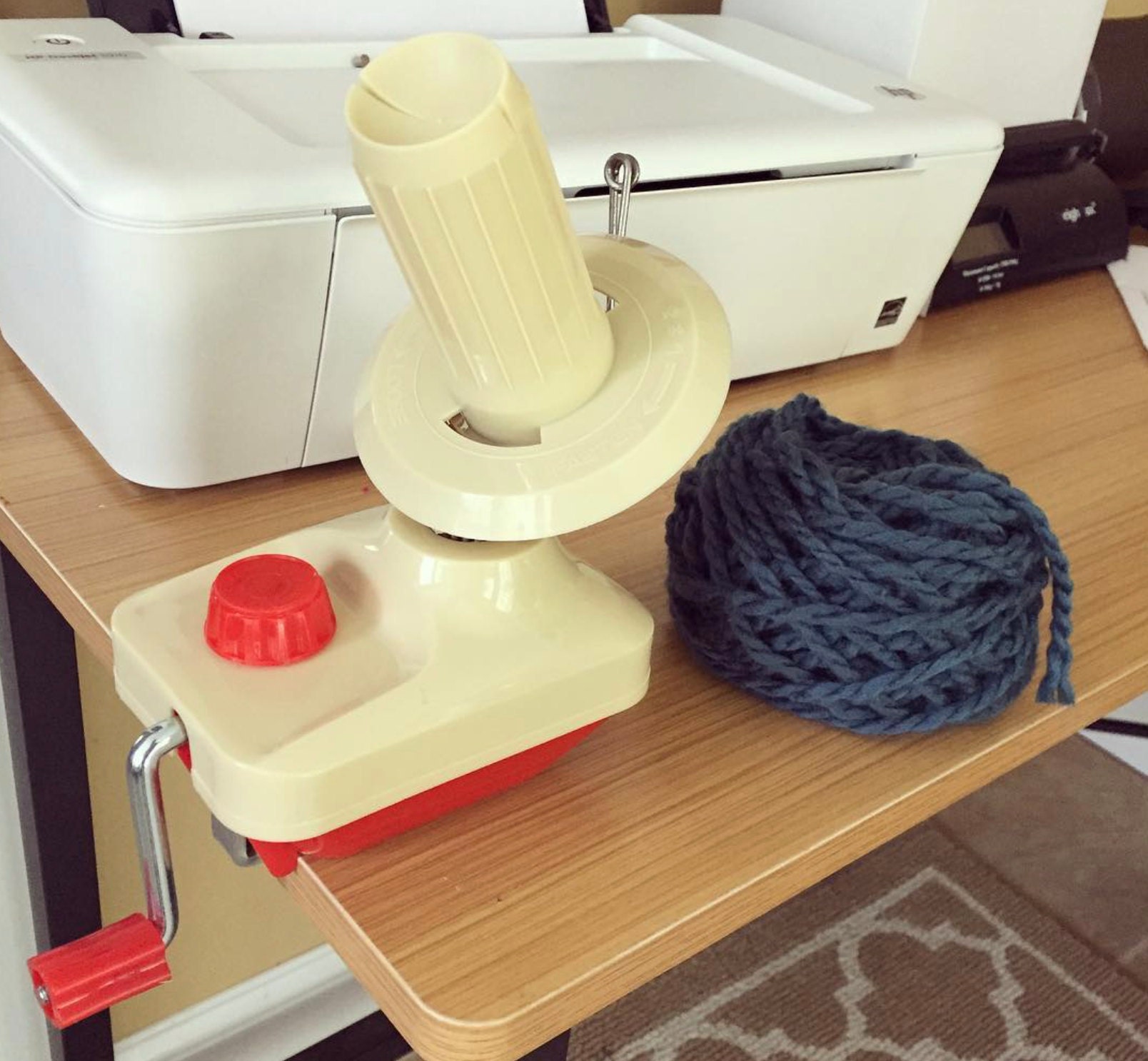 7. Addi Express Knitting Machine
I snagged one of these during the holidays and it is so fun! I wrote a lot moreabout it in this post.
This is a great little project bag. It has a large center section for skeins of yarn, and lots of pockets around the sides for other miscellaneous supplies.
9. Supernote
I used my equipment stipend from work to get a Supernote e-ink tablet for taking notes during meetings, brainstorming, etc. But I also use it to read and mark up PDF crochet/knitting patterns. Before I would either print patterns out or try to read them on my phone, but this allows me to see them on a larger screen and write all my notes on them without wasting paper and printer ink.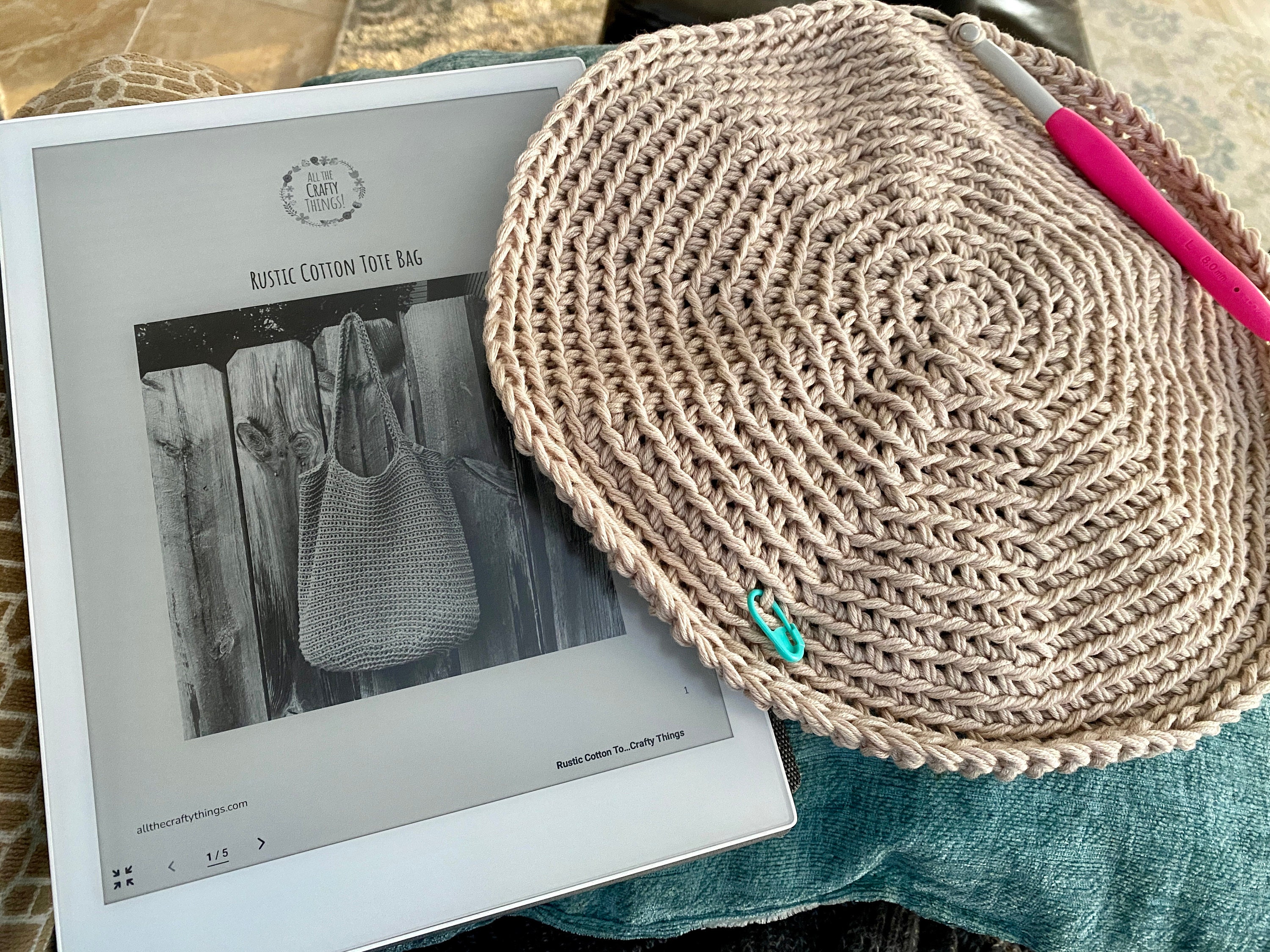 10. LED Neck Light
I don't have one yet, but it seems like a nifty little gadget. I knit/crochet on car trips, and if we are driving when the sun goes down it gets too dark for me to see the yarn anymore and I have to stop. I think this little light would be perfect for seeing my project in the dark without blinding my husband while he's trying to drive.